Models strutting down the catwalk, star-studded front rows, exclusive guest lists, and an endless stream of luxury designs.
These are things that one might typically associate with fashion week. However, as the metaverse and NFTs have clawed their way into the public consciousness, the fashion industry has taken notice and is embracing this new virtual era.
Dubbed "digital fashion's big experiment," virtual reality platform Decentraland recently held the first ever Metaverse Fashion Week (MVFW).
Between March 24 and 27 the platform hosted a series of digital runway shows, panel discussions and after-parties, with more than 60 participating brands, including Dolce & Gabbana, Elie Saab, Tommy Hilfiger and Estée Lauder.
Max Vedel, co-founder and creative director at Swipe Back, a metaverse agency that has worked with Gucci, Nike and Swarovski, believes that despite some technical hiccups, MVFW showed a lot of potential and the fashion industry could be on the cusp of something very exciting.
"That's what we've got to remember, somebody has to be first," Vedel tells Charged. "It's also really encouraging for Web3 advocates that some of the biggest names in fashion are getting involved at such an early stage.
"That is a real statement of intent, and from the shows on display, it would seem that many are grabbing the opportunity to get hugely creative and develop out-of-this-world experiences that are just not possible in the physical world."
Open to all
But what does a fashion week in the metaverse really look like? 
Firstly, MVFW is free and open to everyone.
Users simply log into the Decentraland platform and create an avatar to navigate the online world.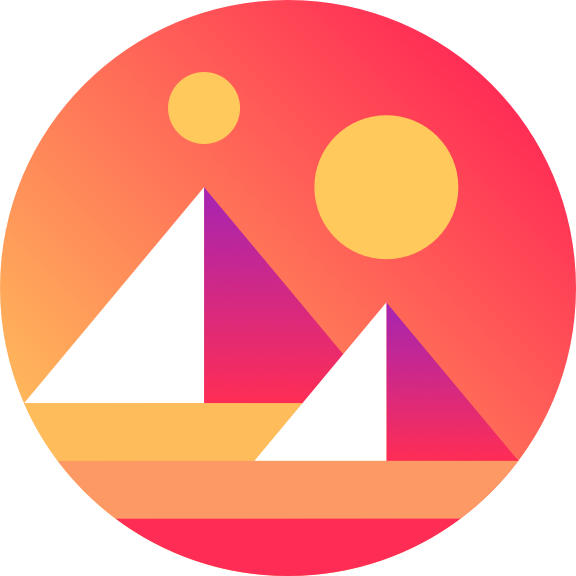 However, attendees do need to set up an Ethereum wallet, a form of cryptocurrency, in order to purchase items during the event.
"MVFW will be accessible to anyone and everyone across the globe," says Giovanna Casimiro, head of Metaverse Fashion Week.
"One of the drawbacks of traditional fashion shows is that they are too restrictive to the average person, almost always being invite-only."
"MVFW will be free and obviously, as it will be digital, all you will need to attend is a computer and an internet connection."
Highlights and disappointments
The virtual event attracted a wide variety of brands but some garnered more attention than others.
Selfridges kicked off MVFW with the opening of its flagship metaverse store which took inspiration from its futuristic Birmingham Bullring shop.
Over 70 brands, artists and designers took part in creating the virtual store, described by Selfridges as a "new experience at the intersection of fashion and technology'.
The digital initiative is an extension of a project the department store launched earlier this year when it partnered with Paco Rabanne and the foundation of artist Victor Vasarely to create and sell NFTs in store.
The NFTs featured rare artworks by Vasarely and digital versions of the first 12 iconic dresses ever created by Paco Rabanne.
Selfridges' digital space at MVFW showcased these NFTs and attendees could take a "winding guided tour" of the digital space and "celebrate and immortalise works of art from the past."
However, Vedel believes Selfridges missed the opportunity to really capitalise on this first big metaverse fashion initiative.
"Despite all the hype they generated before the event, Selfridges seemed to have just created a digital replica of its Birmingham department store that served as a gallery and introduction to NFTs," he says.
"It wasn't particularly ground-breaking or interesting. And it seemed to lie there dormant after the event, even if there were a few days after the doors officially closed when people were still passing by to check it out."
One of the most talked-about events was Dolce & Gabbana's show, which featured 20 metaverse wearable looks that were specifically designed for MVFW.
Subverting the term catwalk, the high fashion brand swapped human avatars for feline figures on its circular runway.
#DolceGabbana showcases at the First Metaverse Virtual Fashion Week hosted by @decentraland in partnership with @unxd_nft.

Enter the metaverse and explore the Dolce&Gabbana pop-up at https://t.co/intOw2lxfy pic.twitter.com/pjo7rn4BMQ

— Dolce & Gabbana (@dolcegabbana) March 25, 2022
After the show, the entire collection was viewable in Dolce & Gabbana's digital store in Decentraland's luxury fashion district, curated by marketplace UNXD.
By all accounts, the display was futuristic, loud and playful, with animal prints, neon and sequins in abundance.
"Decentraland is not always the most sociable of platforms but that didn't stop there being a real buzz around the place for D&G," Vedel says.
"They understood the brief – you're not here to recreate real life in the metaverse.
"It's an opportunity to stretch creative boundaries and that in itself sits really well with the fashion industry and the mindset of labels and designers."
Tommy Hilfiger also showed digitised versions of its Spring 2022 collection in Decentraland's luxury fashion district, 
The items were purchasable as NFTs, which could then be redeemed for physical products and delivered directly to the attendee.
"That was a nice touch, and this cross-pollination of the digital and physical was a theme throughout the week," Vedel says.
The only beauty brand to participate in MVFW was Estée Lauder, who debuted their wearable NFTs in partnership with digital artist Alex Box.
The cosmetics brand created an original NFT wearable, inspired by the brand's classic serum, the advanced night repair. The wearable gave avatars a glowing complexion in the form of a virtual makeover.
How technically seamless was the event?
The metaverse is still in its infancy and technical hiccups are to be expected.
Many attendees complained of glitches, computer crashes, and clunky graphics.
"Technical glitches were felt all around. Computers crashed, loading pages took forever, and it was far from intuitive—moving around a complex space took a lot of getting used to," Samantha Tse wrote in Elle.
Olivia Pinnock also commented in Drapers, "The longer I spent at Metaverse Fashion Week, the more my laptop began to overheat. The metaverse, it seems, requires a lot of power to run."
Vedel says that the graphics were a throwback to the days of Second Life, a 2003 online multimedia platform that allowed people to create an avatar for themselves and have a second life in an online virtual world.
"People who were unfamiliar with the platform and the metaverse in general were left a bit disoriented, missing shows and wandering around aimlessly, walking into walls. So not the best first impression," he says.
However, Decentraland is accessible through browsers, therefore opening up this digital world to more people. Moreover, there is no need for headsets or other expensive technology.
This accessibility will encourage brands looking to build new audiences.
The verdict
Virtual fashion events are still so nascent and the first MVFW was never going to be a perfect outing.
However, the event did give the fashion industry a glimpse into what may be possible.
"In many ways, it is similar to the early days of social media," Vedel says. "Everybody feels like they need to be on it, but they are not quite sure why."
The industry has clearly recognised how lucrative this digital space can be.
Once the balance is struck between accessibility and user experience, brands will be incentivised to meet their market in the metaverse.