"Our mission as a company is to make it easy to do business anywhere," says Alibaba general manager for the UK, Netherlands and Nordics Roland Palmer.
While the demand for UK export remains high, almost 50% of UK businesses are unsure about embracing international trade. Step forward Alibaba.com. As one of the world's largest ecommerce companies, it is a disruptive force to be reckoned with.
Currently operating a sprawling ecosystem of businesses that includes online marketplaces, food delivery, cloud computing and financial services, the company's ecommerce platforms span B2B wholesale, B2C and C2C markets.
The B2C business straddles the Tmall and Tmall Global platforms. Tmall is the larger of the two, hosting the likes of Nike and Gucci, and is designed for companies with a strong, existing presence in China. Tmall Global is ideal for smaller UK-based brands with distinctive propositions; those looking to sell in China but without a licence or team on the ground.
READ MORE: Alibaba beats sales expectations but warns of Covid difficulties
"With Tmall Global, brands can dip their toes into the water of the Chinese market," Palmer tells Charged.
UK brands currently trading through Tmall Global include Dyson, Sweaty Betty, Charlotte Tilbury and Whittard, to name just a few.
Partnering with Tmall Global allows British businesses to enhance their brand awareness, with many reporting explosive growth as a result.
UK beauty tech company SmoothSkin became one of the top 10 British brands in China after just five years of exporting through Tmall Global.
"Exporting to China has completely transformed our business – 103 million Chinese consumers turned into our livestream launch," SmoothSkin sales director Simon Boyd said.
"We employed 38 people in 2017. Now we have a team of over 400 staff."
READ MORE: Alibaba Group joins low carbon patent pledge
It's a similarly positive story for Vitabiotics, the UK's leading vitamins brand, which launched a flagship store on Tmall Global in 2015. The company is now expanding rapidly across Asia and in 2020, and saw its sales on the platform increase by 30% year-on-year.
For Alibaba, the task is simple. Convince British brands that the online marketplace model can propel their international exports to new heights. The company says it offers an 'A to Z' package which can help every business go international.
"There's a lot of brilliant British companies with niche products that may not have even thought about Alibaba.com," Palmer told Charged.
During a keynote discussion at Shoptalk 2022, he pointed to a recent survey by the company of 2,000 UK businesses, which revealed that 48% had concerns about the complications of international trade, such as increased customs, paperwork, payment security and even a lack of cultural awareness.
Despite these concerns, the demand for UK export remains high. At Alibaba's last singles day promotion, British brands and the 'Made in Britain' category saw 13% year-on-year growth.
READ MORE: Five ways ecommerce merchants should adapt to the cost of living crisis
The international business is not restricted to consumer-facing companies, as Alibaba.com can also facilitate international B2B wholesale transactions for UK brands, a move which Palmer describes as a "real ground-breaking change in the export industry."
"On Alibaba.com – our first business from 1999, which is all about B2B export – we currently have 26 million buyers and 190 countries involved in this export mission."
Palmer gives the example of Manchester-based company Protein Partners who joined Alibaba.com and were receiving quote requests from countries as far away as Vietnam within weeks.
"That would never have been in the strategy or the three-year management plan of such a small company, but I think it shows the power of technology and online marketplaces for helping export," he adds.
Palmer's primary challenge is in building awareness; ensuring Alibaba.com is on the radar of British businesses eager to expand and seize these opportunities.
READ MORE: Amazon ventures further into AR shopping with 'Virtual Try-On for Shoes'
"When I say Alibaba.com to people, they often have blank faces," he says.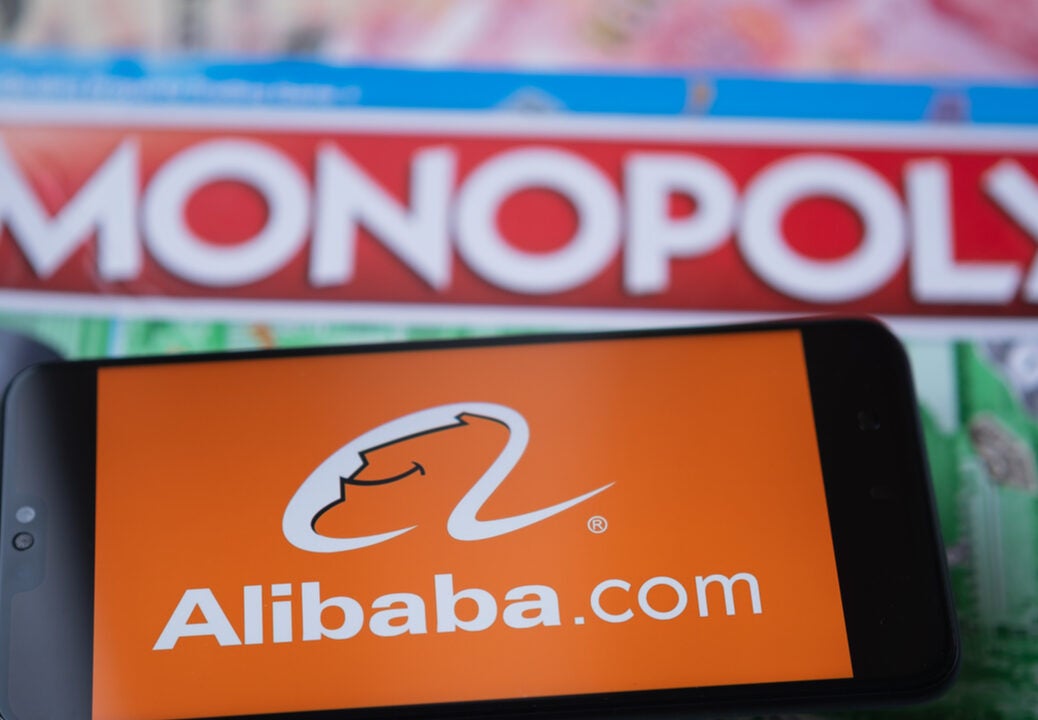 "More often than not, those who are aware of the platform think it's just for purchasing, as the UK is a very big consumer market for us."
To combat this, the tech company is going old-school, holding regional roadshows around the UK.
"This is a key driver for us. Going around different regions, presenting to 30-40 companies at a time and having the opportunity to talk to them face-to-face," Palmer says.
"Each company has a very specific product and it's up to us to communicate the wide range of goods that can be sold on Alibaba."
Palmer maintains that, at its core, Alibaba.com is a matchmaking platform, bringing sellers and buyers together before the transaction is completed offline. He is also focused on dispelling the myths or preconceptions people may have about the site.
READ MORE: Majority of UK ecommerce sites' search engines don't work, study reveals
"People think if they sell through Alibaba.com, it's all people in China buying the goods. Wrong – there's nobody in China buying because they're all on 1688.com, the Chinese B2B domestic version of Alibaba.com," he says.
"The largest buyers in terms of countries are actually coming from America. India and Australia are also huge markets."
Alibaba takes its matchmaking role seriously, working closely with advisers from The Department of International Trade (DIT) to offer businesses advice and support as they navigate the intricacies of global export and look to compete on a global scale.
Palmer shares an example of a potato farmer from the Netherlands who joined Alibaba.com, having never sold through a marketplace before.
The farmer received a large order from America, for the amount he would typically produce in one year. However, having achieved a year's worth of sales in a single order, the farmer was then only able to produce potatoes for five months of the year.
He reached out to other Dutch suppliers in the Alibaba network, who pulled together to complete the order and split the profits.
READ MORE: Amazon seeking to offload warehouse space as ecommerce boom wanes
Through its B2B and B2C marketplaces, Alibaba can offer UK businesses contacts, tools, resources and assistance. The major barrier for the company is making sure people understand who they are and what they do.
"The studies I've seen recently are predicting that the online marketplaces are going to continue growing each year at 15%. This is here to stay," Palmer states.
"They're great for consumers, who are getting a huge amount of choice, and they get the value that they're looking for.
"And it's great for the brands and the retailers because they can suddenly reach all of these different consumers that they might not have dreamed of reaching before."
Click here to sign up to Charged's free daily email newsletter