While luxury fashion houses have long been at the forefront of the NFT and metaverse conversation, major beauty brands are now jumping on the virtual bandwagon.
NFTs, or non-fungible tokens, are unique digital assets that are documented and traded within the blockchain.
"They're essentially unique digital artworks that can consist of images, videos and/or audio that can be created, collected, and traded on dedicated platforms," explains MTArt Agency head of strategy Lise Arlot.
These metaverse-based collectibles have swept the creative industries and the beauty world is quickly establishing itself within the digital realm.
READ MORE: Boohoo drops NFT avatar collection
For many brands, NFTs offer a unique way of tapping into their customer base, building loyalty and attracting new customers through creative digital experiences.
"The use cases for NFTs are limitless," Nars Cosmetics vice president of global digital strategy Dina Fierro says.
"Tokens allow beauty brands to create, nurture, and activate a community and can serve as a loyalty mechanism, inviting access through real-world or virtual experiences, exclusive merchandise drops, and product co-creation."
Clinique
Clinique has been a trailblazer in this space, recently launching its inclusive 'Metaverse Like Us' NFT project.
For the campaign, the beauty brand has partnered with three make-up artists – Tess Daly, Sheika Daley and Emira D'Spain.
Initially, 5,904 NFT make-up looks will be sent as blind tokens to a random selection of Non Fungible People (NFP).
Non Fungible People is a collection of 8,888 "beautifully rendered women and non-binary avatars", algorithmically generated using character generation tech, with proof of ownership stored on the Ethereum blockchain.
In this collection of avatars, 60% depict people of colour and 20% represent those with challenges such as mobility issues, loss of hearing, Down Syndrome and the skin condition Vitiligo.
These hyper-realistic NFTs are not simply images but can be used as avatars to travel between metaverse spaces or games.
After this first release, 1,968 tokens created by each make-up artist will be launched each month, with the first drop in July, second in August and the third occurring in September. The number 1,968 references the year Clinique was founded.
The launch follows research by Clinique which reveals only 20% of metaverse users and creatives are women and that NFTs showcasing avatars of colour and disability are valued much lower than white avatars. The project aims to bring attention to the lack of diversity in this virtual space and create a more inclusive, diverse environment.
"We are a brand constantly focused on problem solving," Clinique senior vice president global marketing online and analytics Carolyn Dawkins said.
"Clinique has been built to tackle all skin types so this idea of inclusivity and diversity is inherent to how we create our products.
"It was this mentality that Clinique translated into the metaverse space."
Estée Lauder x Decentraland 
Estée Lauder has also been making waves in the metaverse, as the only beauty brand to participate in the first ever Metaverse Fashion Week (MFW) hosted by Decentraland.
For the event, the brand collaborated with Alex Box, a female artist in the metaverse space, to create an original NFT wearable inspired by the brand's cult serum, advanced night repair.
MFW attendees were encouraged to "step into" the iconic bottle, to give their avatars a glowing complexion, which lasts as long as the user wishes.
"We are thrilled to be the exclusive beauty brand participating in metaverse fashion week," Estee Lauder and Aerin Beauty global brand president Stéphane de La Faverie said.
"It marks a pivotal point for Estée Lauder in how we reach and engage new and existing consumers in the metaverse.
"It was the perfect fit to create our experience in the Metaverse around this iconic product, immersing consumers in the world of Advanced Night Repair, and bringing Estée Lauder to a new generation in a ground-breaking way."
Charlotte Tilbury x Obsess
In April 2022, Charlotte Tilbury collaborated with experiential ecommerce platform Obsess to launch the 'Pillow Talk Party Virtual Wonderland', launched in honour of the brand's recently expanded Pillow Talk collection.
Upon entering the "pink paradise" guests are greeted by a 3D volumetric avatar of Tilbury herself, surrounded by a sparkling interface decorated with disco balls.
Customers can then explore and shop the brand's products, learn about application, interact with virtual 3D experiences, view exclusive content and engage in social interactions via a "shop with friends" feature.
Exclusive filmed content is also available, including behind-the-scenes interviews with beauty influencers, as well as livestream masterclasses with Charlotte Tilbury beauty professionals.
"We're always looking for innovation and technologies that could bring this much-loved collection even closer to our customers, show them even more exclusive content and provide an experience inspired by the collection itself," said a spokesperson for the brand.
"Our Pillow Talk Virtual Beauty Wonderland gives everyone, everywhere, at any time, the opportunity to immerse themselves in the sights and sounds of the collection."
Nars x Trusey and Animal Crossing
Back in October 2021, Nars launched its first ever series of NFTs, sold through NFT marketplace Truesy.
The beauty brand commissioned three female artists – DJ and music producer Nina Kravis, multi-medium artist Sara Shakeel and designer Azéde Jean-Pierr – to create an artwork inspired by its famous Orgasm product line, coinciding with National Orgasm Day on July 31.
The NFTs were proposed on Truesy in different quantities and at different fixed prices.
For example, Sara Shakeel's digital collectible – depicting an open mouth with vibrant, shimmering pink lips, featuring a wave inside – is offered for free, while Azéde Jean-Pierr's NFT is priced at $50 and DJ Kraviz's at $500.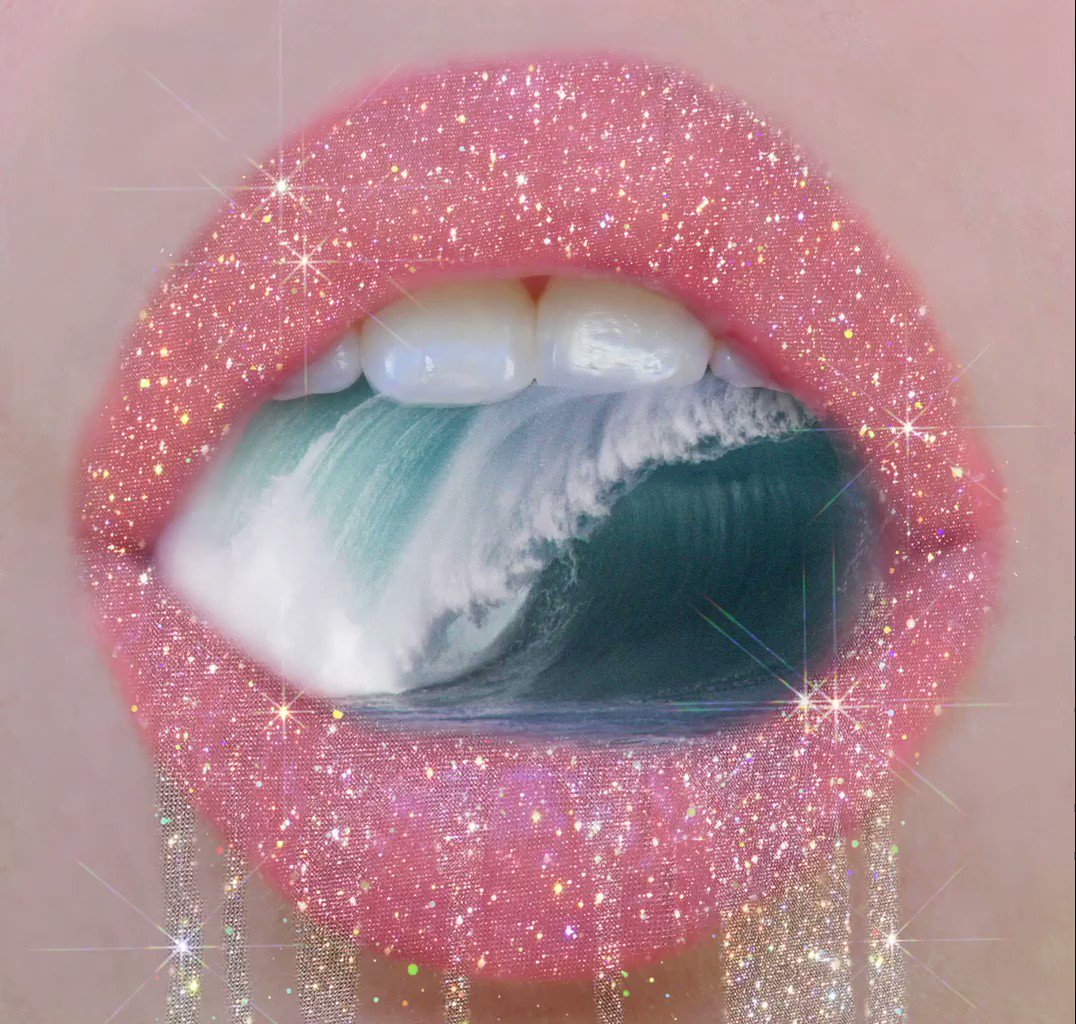 According to the beauty brand, the goal of the digital collection was not necessarily to generate revenue, but to "create a really interesting, creative experience around a core and iconic product."
The brand has also reached out to gamers, collaborating with classic game Animal Crossing in February 2021.
Nars created seven custom designs for Animal Crossing, inspired by its Claudette collection, which takes inspiration from founder Francois Nars' mother Claudette Nars.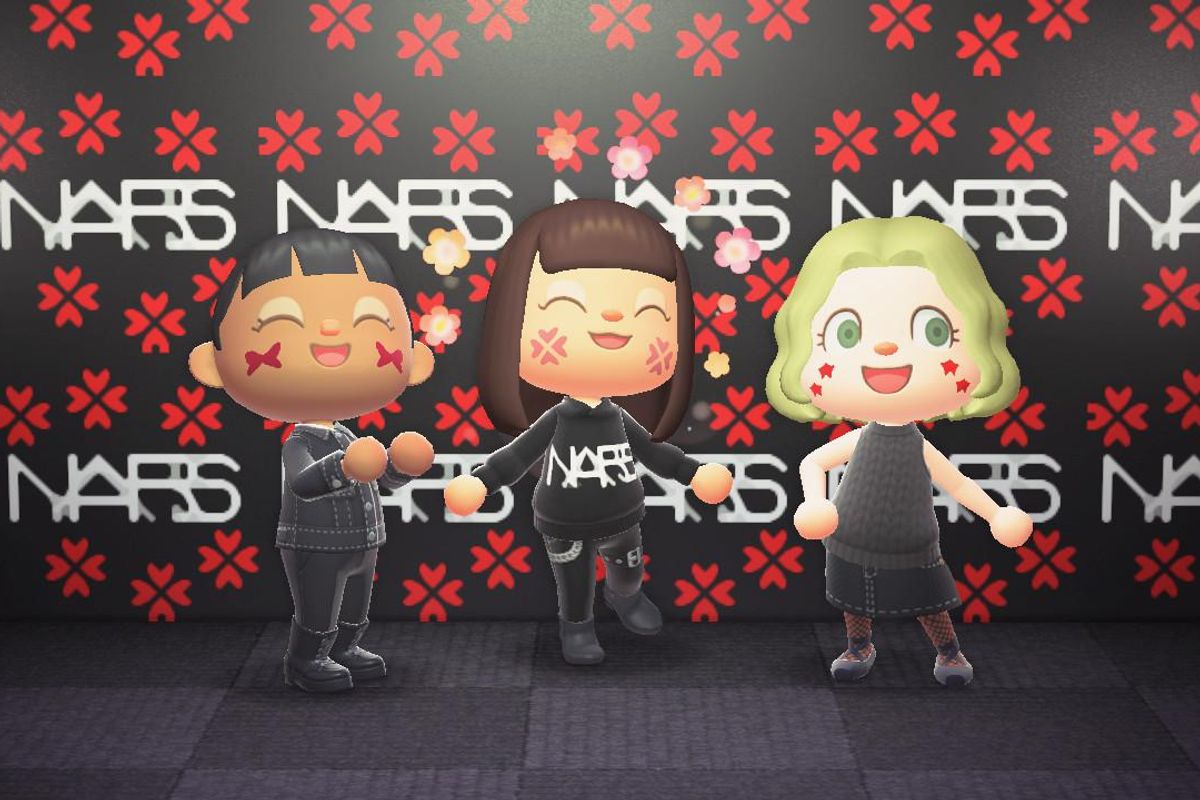 "There is a significant crossover between beauty enthusiasts and gamers that we're engaging in a new way with this activation," Nars vice president of global digital strategy and social engagement Dina Fierro said.
Lottie London x Decentraland 
Lottie London has launched two successful and immersive metaverse experiences.
The brand previewed its new nail collection with celebrity nail artist Chaun Legend on Decentraland's metaverse platform in March 2022.
The week-long event gave guests the opportunity to receive a branded POAP (proof of attendance protocol, digital badges that verify one's attendance at virtual events), which will unlock a free limited-edition wearable avatar head enhanced by Lottie London's best-selling product Mega Brow, Stamp Liner Wing Edition and Freckle Tint.
"We designed the whole experience for our consumers and our fans," Lottie's parent company Brand Agency London global marketing director Nora Zukauskaite said.
"While a physical party would "be either only in LA or New York, in Decentraland you have a boundless experience and opportunities."
In May 2022, Lottie London hosted its first ever Metaverse prom party, to celebrate the beginning of prom season and appeal to its Gen Z audience.
The first 2,000 guests received an exclusive attendance POAP which links directly through to the Lottie London Walmart shopping page.
"The brand's synergies with the Decentraland platform are clear and an extension into the Metaverse was inevitable," Lottie London said in a statement.
READ MORE: Clinique unveils new digital content
While many beauty brands are still experimenting with the metaverse, the industry is clearly intrigued.
Though beauty NFTs are in their infancy, brands have recognised the potential to connect with their customers beyond just physical products.
"The rise of NFTs is driven by the passion consumers have for what NFTs represent – it's a new way for super fans to be a part of the brands that they love," Elf Cosmetics chief brand officer Gayitri Budhraja says.